Last year I was enlightened after playing Vampire Survivors, the addictive simple gameplay had me hooked. I was addicted to unlocking every weapon, character, map etc. I loved it! So this year I have regularly found myself checking the new releases for similar Survivors like roguelikes. To my joy I have found tons and the latest one I have stumbled across has to be the cutest yet- Kitty Survivors: Rogues of Catmere.
Developer: Little Horror Studios
Publisher: Little Horror Studios
Platform: Windows (Steam),
Release Date: 31st May, 2023
Story of Kitty Survivors: Rogues of Catmere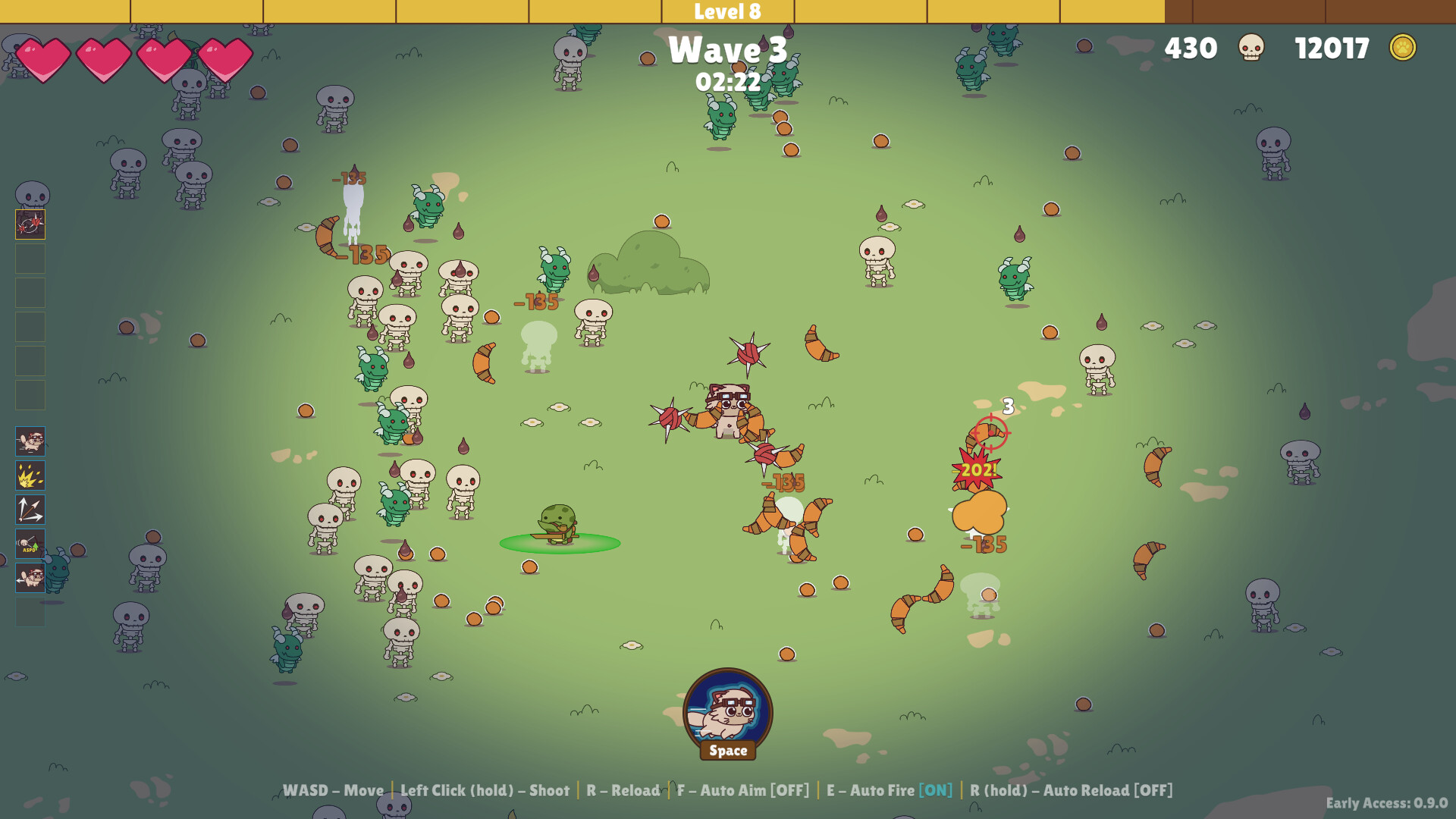 As with most Survivors roguelikes there is no story but rather an addictive gameplay loop similar to arcade games. Firstly, you will select one of three starting pets, I choose the flying cat! Then you can start you very first run. I got to the final boss on my first attempt and was dead chuffed with myself. Overall there are three levels to play, Plains, Dungeons, and Snowland. With (at the moment of writing) four playable characters and several pets you can hatch to join you on your adventure.
Analysis of Kitty Survivors: Rogues of Catmere
The music is probably the best of any game I've played so far in November. It's upbeat adventure music akin to something that would be in a DS or Gameboy game, it really had me feeling nostalgic. Fitting the vibe of the game perfectly, sorry for the bad pun! Gameplay really is quite addictive with the numerous upgrades, evolutions, and skills you can collect. This results in a really impressive amount of variety.
That doesn't even mention the weapon crafting system. Available at the forge, players can craft their own: staffs, boomerangs, bows, and miniguns. No game I have played in the survivors' genre has offered this mechanic so far. I was instantly in love with it and started grinding levels for crafting materials. Soon enough I had an epic looking Goldfish-staff and was already grinding away for more materials. This mechanic really adds a sense of personality to the players experience and makes their runs feel more unique.
Performance on Steam Deck
The game ran perfectly on Steam Deck with the only issue of the right trackpad not working on the main menu, requiring the player to use the Deck's touch screen. The game had an impressive amount of battery life on the Deck and really was addictive to play on the go.
Summary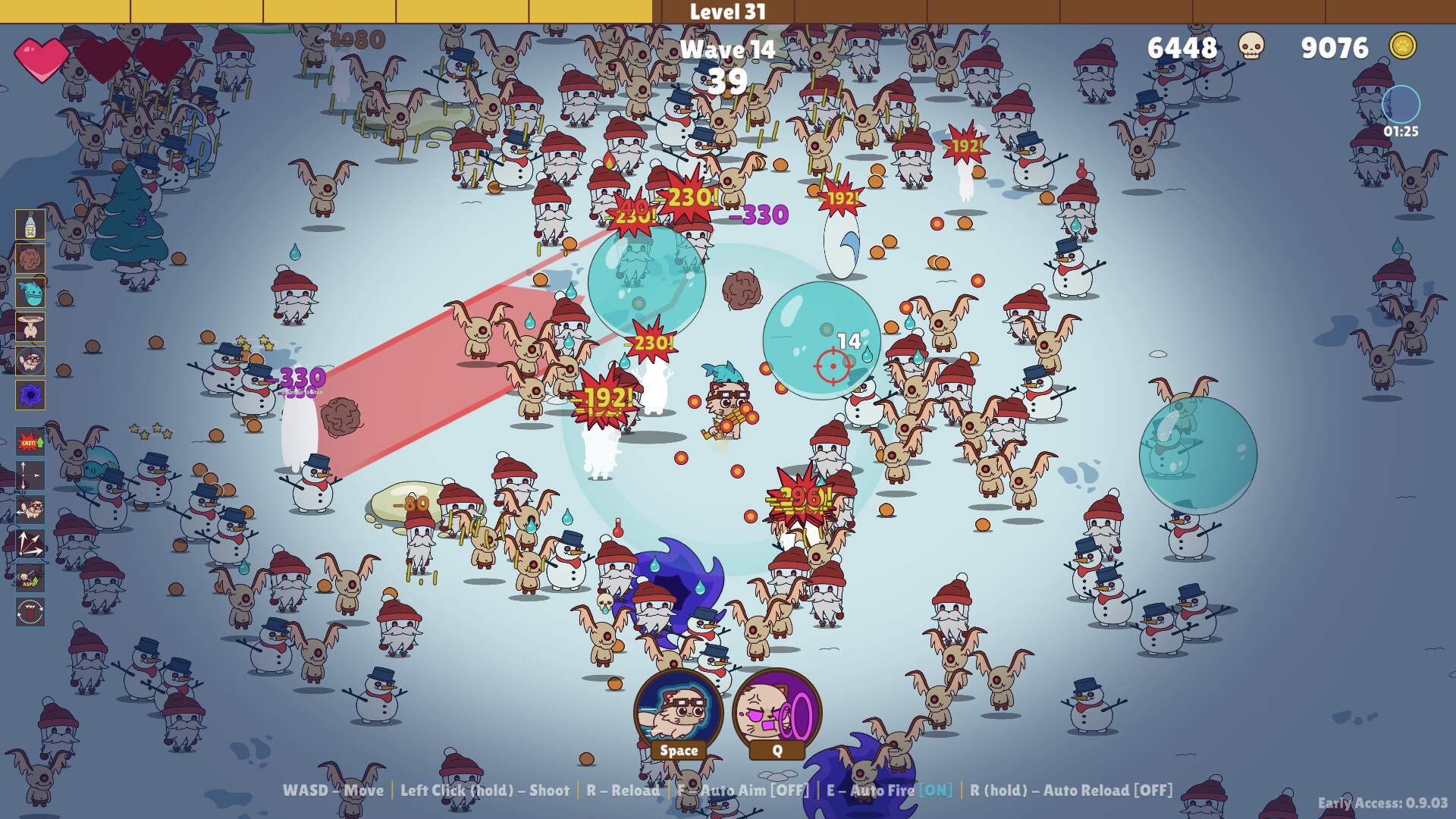 In summary Kitty Survivors: Rogues of Catmere is an excellent early access Survivors roguelike, that players really should support early and see flourish. The core mechanics are there and ready to be built upon by additional pets, materials, upgrades, skills, evos, and of course the most limiting area of the game so far- the characters. I for one cannot wait to see this game develop into its full potential. But even just as it stands, Kitty Survivors: Rogues of Catmere is a definite purchase for anyone who is a lover of survivors roguelikes!
Platform Played On: Steam Deck
Game Time At Review: 5Hours
Recommendation: Yes
Overall Rating: 8 – Very Good!
Links